NEEWER 2 Pack 300cm Light Stand Kit
---
Shipping from local warehouse based on your area, normally it takes 2~10 days for the delivery, Learn more at Shipping Policy.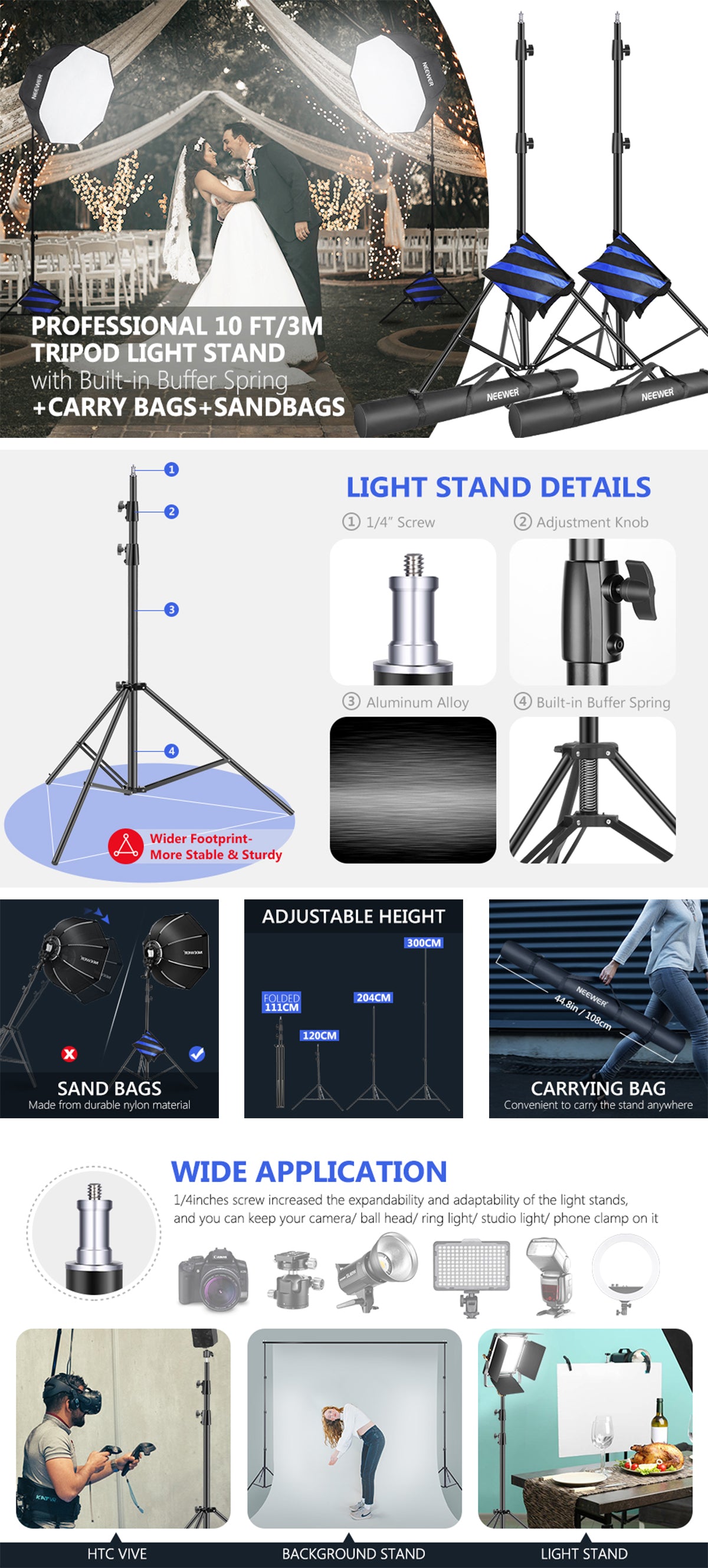 Spring Cushioned Light Stands
With a built-in buffer spring, the two light stands are very solid and can bear 10 kilograms. Great for using at home and in a professional studio.

These professional stands have a black non-glare finish, aluminum tube construction, lightweight yet very strong, solid safety triangular frame, double tube, and non-slip feet.

The tripod stand is designed with an all-metal rotary adjustment and locking knob for easy adjustment and locking.

It is very easy to install for use and takedown for the store. (Just needs a few seconds.)

1/4inches Screw increased the expandability and adaptability of the light stands, you can keep your camera, ball head, ring light, studio light, phone clamp on it.

A good choice for those who are looking for a durable, balanced, safety backdrop support stand kit.

Material: Aluminum Alloy

Maximum Height: 10feet/3meters

Minimum Height: 42.7 inches/120 centimeters

Folded Height: 43.7 inches/111 centimeters

Maximum Load Capacity: 22 pounds/10 kilograms
Sand Bags
Sandbags ensure a stronghold for those extra heavy backdrops. Made from durable nylon material.

Prevent collapse due to excessive weight of connected objects.
Package Contents
2 x Tripod Light Stand

2 x Empty Sandbag

2 x Carrying Bag
Note: The strobe light, camera, softbox, and backdrop are not included in the package. Sandbag comes EMPTY.